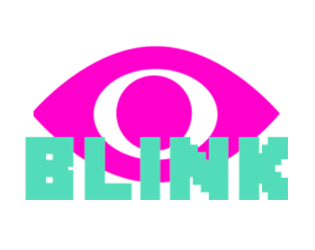 Blink
A downloadable game for Windows and macOS
Blink is an immersive experience in mixed reality with LeapMotion and Oculus.
The experience begins with the player choosing to "fall asleep" and entering a virtual world representing a dream. The player can choose to explore the dream world with gestures or keyboard. However this dream soon turns into a nightmare when you discover slimes. To survive from the attack of the slimes, the player needs to wake up by using the LeapMotion quick switch gesture. After waking up, the player can conquer the nightmare by defeating the slimes using the tools found in the dream world.
Controls:
Leap Motion Gesture -
How to Play:
The player enters the dream world by choosing "Fall in Asleep" from the main menu. Then use the gestures to move around in the dream world. Player will be able to find and pick up tools in the dream world. Once a slime get close to the player the blink sign will show up. Seeing the blink sign, the player can "wake up" by using the quick switch gesture. And after waking up, the player can defeat the slime by using the tool that has been found in the dream world. Each tool can only be used once. After defeating the slime, player can go back to the dream world by using the quick switch gesture again.

** This is a prototype, please enjoy and comments/suggestions are welcomed!!
Made by:
Special thanks to
Unity Asset Store
Quantum Theory
Madpixel Designs from dafont.com
http://www.arongranberg.com/astar/front

From freesound.org:
echo.wav by Divinux
horror ghost 09.wav by klankbeeld
chiptune loop.wav by zagi2 03823
game over.wav by Robinhood76
d0 Maggots.wav by dav0r
transform by PaulDihor

Tim Hortons & Metro for keeping us fed
Install instructions
Required hardware:
Oculus Rift headset, Leap Motion Controller

Required software:
Windows: Oculus 0.7+, Leap Motion 2.3.1+
Mac: Oculus 0.5, Leap Motion 2.3.1+
*Mac users, to disable the Health and Safety Warnings after entering the game, physically tap the Oculus on the side after 5 seconds (this is an Unity5 thing: https://unity3d.com/unity/beta/unity5.1.0b4)
**Windows version has been updated! We've been noticed that the old file was missing the unity data file... now it should be fine!! Sorry about that!!

Install Instructions:
Mac: Unzip the file and run the application
Windows: Unzip the file and run the application